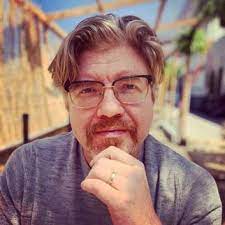 Listen on iTunes
Listen on Spotify

David Z. Morris is part of the Coindesk reporting team that was critical in bringing to light the (apparently) massive fraud at FTX, the now bankrupt cryptocurrency exchange.  FTX Trading Ltd., commonly known as FTX, abruptly collapsed in 2022, after having grown to become the world's third largest crypto exchange with over a million users. 
While still unfolding, the FTX story so far has more layers, complexities and characters than a spy novel. David provides a thoughtful, nuanced explanation of what is known so far.
We discuss what happened at FTX, how the events unfolded, and what Bankman-Fried's role was in the multi-billion dollar collapse.
David Z. Morris is CoinDesk's Chief Insights Columnist. He has written about crypto since 2013 for outlets including Fortune, Slate, and Aeon. He is the author of "Bitcoin is Magic," an introduction to Bitcoin's social dynamics. He is a former academic sociologist of technology with a PhD in Media Studies from the University of Iowa. He holds Bitcoin, Ethereum, Solana, and small amounts of other crypto assets.
David Z. Morris https://www.coindesk.com/author/david-z-morris/