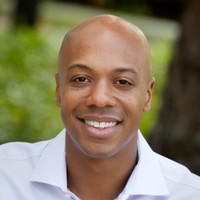 Charles Hudson is the founder and Managing Partner of Precursor Ventures, one of Silicon Valley's hot seed stage venture firms.  He was previously at Uncork Capital, the storied seed venture firm founded by Jeff Clavier.  Precursor is a classic seed stage venture firm investing in founders they believe in. 
Before becoming a venture capitalist, Charles cofounded Bionic Panda Games, and held senior business development roles at Serious Business and Gaia Interactive.
Also – he went to Stanford. Twice.
In this episode we discuss a range of issues including what it's like to be a black VC in a mostly white industry, how he made his way to venture, what it's like working at In-Q-Tel, and why he left a hugely successful VC to start his own.
Listen on iTunes or wherever you get your podcasts!