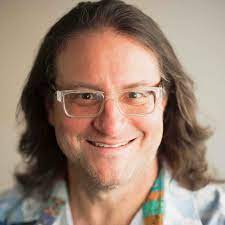 Brad Feld's latest book (with David Jilk) is "Entrepreneur's Weekly Nietzsche (A Book for Disruptors)". Those familiar with Brad's "Feld Thoughts" blog, will find the unexpected title – unsurprising.
While reading Nietzsche (um, yes) Brad noted that his favorite personality was a "free spirit: An obsessed individual with a vision of the future and the will to make it so, a rebel who creates the future with childlike enthusiasm." That, thought Brad, sounded a lot like…an entrepreneur.

The book is "a modern Art of War, connecting the dots to our high-tech business environment".

Each short chapter takes a quote from Nietzsche and applies it to an area of entrepreneurship.
Brad Feld has been a famous venture capitalist for a long time. He has been an early stage investor and entrepreneur since 1987. He currently runs Foundry group, which he co-founded. Before that Brad co-founded Mobius Venture Capital and, prior to that, founded Intensity Ventures. Brad is also a co-founder of Techstars.

Brad is a writer and speaker on the topics of venture capital investing and entrepreneurship. He's written a number of books as part of the Startup Revolution series and writes the blogs "Feld Thoughts" and "Venture Deals".
Comments closed