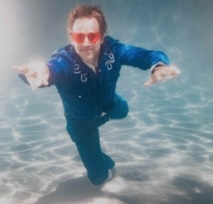 Josh Felser co-founded and sold two companies — Spinner and Grouper – for a combined value of nearly $400 million. Then, he and his partner, Dave Samuel, started one of Silicon Valley's most successful seed venture funds – Freestyle. Freestyle has backed companies like Airtable, Intercom, BetterUp, Patreon and Wag.
In this wide-ranging discussion, Josh talks about building Spinner and the nail-biting moment an acquirer asked him "what's your number". We also cover Josh's rebuttal to Kent's previous episode on Burning Man, and how Josh first met California's governor, Gavin Newsom. Other topics include mental health in Silicon Valley, and how to support women and people of color in Silicon Valley. Also included is some music advice for podcaster Harry Stebbings.
Listen iTunes or wherever you get your podcasts.
Freestyle http://freestyle.vc
Burning Man https://burningman.org