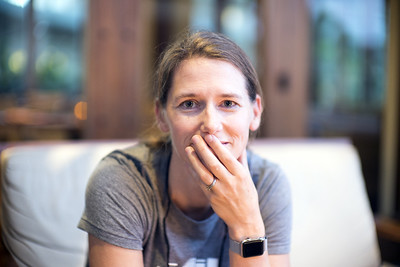 Trae Vassallo is co-founder and partner at Defy, a venture capital firm she built with Neil Sequeira. She was previously a general partner at Kleiner Perkins.
Trae made her way to Silicon Valley from…rural Minnesota. As a girl, Trae fell in love with coding – on an Apple II. She went, sight unseen, to Stanford University, where she studied mechanical and electrical engineering. After a stint at design firm IDEO, she co-founded and led product at Good Technologies.
In this episode we discuss Trae's path to Kleiner Perkins, and her experiences being one of relatively few female venture capital partners in Silicon Valley. She contrasts the treatment of women in Silicon Valley before, and after, Ellen Pao's lawsuit (Check out Episode 101). We discuss why she struck out on her own rather than staying at Kleiner, and how she and her partner came together to form Defy.
Finally, Trae discusses a health scare that led to her discovery of integrative medicine and lifelong quest for healthy living.
EPISODE QUOTES
On Her Early Experience with Computers
"It was like third or fourth grade where I have vivid recollections of seeing Oregon Trail (a video game), playing that game, and then learning how to build simple graphics programs. And that really was a spark for me: That, you can logically build a sequence of steps and then have it go execute. And that kind of problem solving to me was incredibly exciting. And so that was the spark that made me realize I'm a problem solver, I'm a creative."
On Palm Pilot and Women Leaders
"I was fortunate to get on the engineering team that worked on the Palm V. And through that, I got to work with Donna Dubinsky (Palm's CEO) and Jeff Hawkins (Palm's Founder). And this was when they were justgetting started and they had this runaway kind of success. That was my first exposure to a startup into what it meant to be an entrepreneur and frankly, a female CEO, a woman CEO who is just amazing at her job. And so I thought, OK, I love this engineering thing, but I want to do what she's doing."
On Integrative Medicine
"When I left Kleiner, one of my top goals was" I'm going to get my health back. I want to feel better than ever. I started reading up and looking at less conventional options, because I literally had been to Mayo and Cedars and Stanford and UCSF and nothing. Nothing, nothing. And I finally found this whole world of integrative medicine, which I'm now a huge fan of. The thesis behind it is really about root cause analysis instead of giving you a drug to alleviate the symptom of that issue. Rather, we're going to figure out why you have that issue to begin with and get to the root cause and solve that problem so we don't have to cover up your symptom."
Listen on Spotify, iTunes, Amazon, etc.
Defy: https://defy.vc
Trae Vassallo on Twitter: @trae