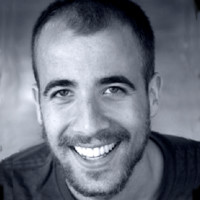 (Note: This episode was recorded before the Covid crisis. It includes a brief introduction with Eric Tarczynski to update the status of his fund and college investing, post Covid.)
Eric Tarczynski is the founder of Contrary, a venture capital firm focused on investing in college students starting companies. In this episode, Eric discusses how he built a network of college entrepreneurs, and how he created a venture fund focused on investing in college students. We discuss the unique benefits and risks of investing in young founders, many with no work experience, as well as the lessons from famous college founder – Mark Zuckerberg.
Colleges Contrary includes in its network are:  Boston College, Boston University, BYU, Brown, Carnegie Mellon, Columbia, Cornell, Dartmouth, Duke, Emory, Georgia Tech, Harvard, NYU, Northeastern, Ohio State, Penn State, Princeton, Rice, Stanford, Texas A&M, Tufts, Berkeley, UCLA, UCSD, University of Chicago, UC Boulder, University of Illinois, University of Maryland, University of MIchigan, Notre Dame, Penn, USC, University of Texas, Virginia, Vanderbilt, University of Washington, Yale, and Waterloo.
Listen on Spotify, iTunes or wherever you get your podcasts.
Contrary Capital: www.contrarycap.com