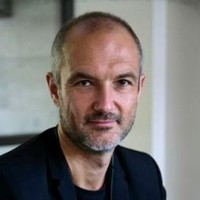 Paul-Henri Ferrand is the Chief Operating Officer of Brex. Brex, the corporate card that accelerates entrepreneurs and scaling businesses, is founded by Henrique Dubugras and Pedro Franceschi, two engineers who previously founded Pagar.me, a Brazil payment processing company. Brex has raised $315M in equity and $510M in debt, and is backed by the co-founders of PayPal (Max Levchin and Peter Thiel), Y Combinator, Ribbit Capital, Greenoaks Capital, DST Global, IVP, and Carl Pascarella (former CEO of Visa).
Before becoming COO of Brex, Paul-Henri was President, Global Customer Operations for Google Cloud, and before that President of Dell US.
In this episode, Paul-Henri discusses why he moved from leading an enormous public company, to helping execute at a startup. He contrasts the cultures of the various companies – Dell, Google and Brex, and discusses what it means to "consumerize finance". We also discuss why immigrants (Paul-Henri is an immigrant to the US, as are with both founders of Brex) find the US so appealing, and appear to be behind some of the great Silicon Valley companies. Finally, we discuss the importance of culture and leadership lessons learned at Dell, Google and now Brex.